1 / 5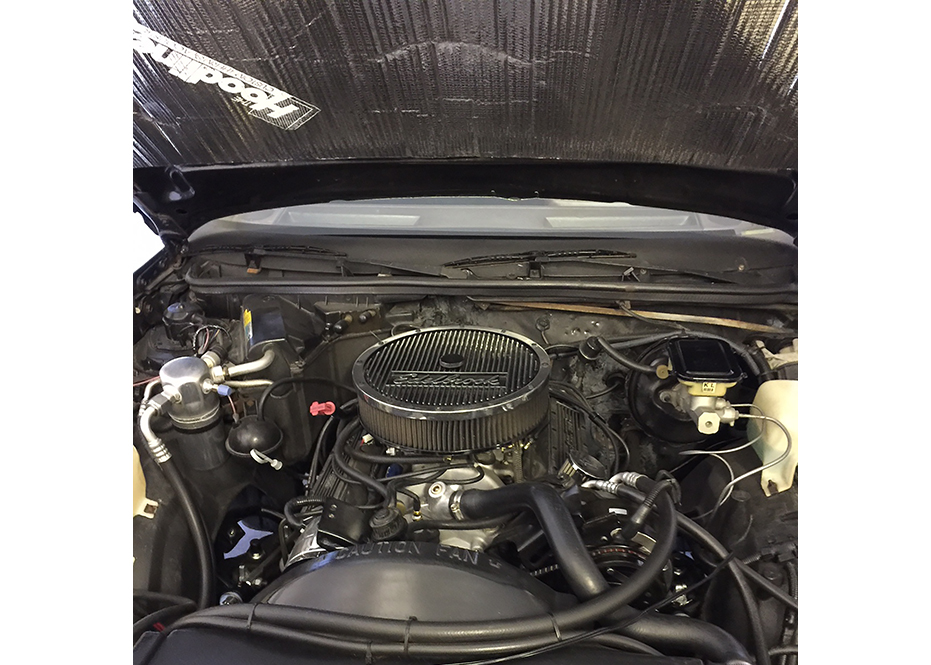 The engine is an Edelbrock 350 Performer putting out about 310 horse power. The Patriot headers add a little more, perhaps 20 hp. The engine is a complete Edelbrock solution, with 650 CFM Thunder series carb, and an MSD 8365 distributor. The alternator is a Powermaster 150 amp. The air conditioning system has been replaced to use today's common R134A refrigerant.
2 / 5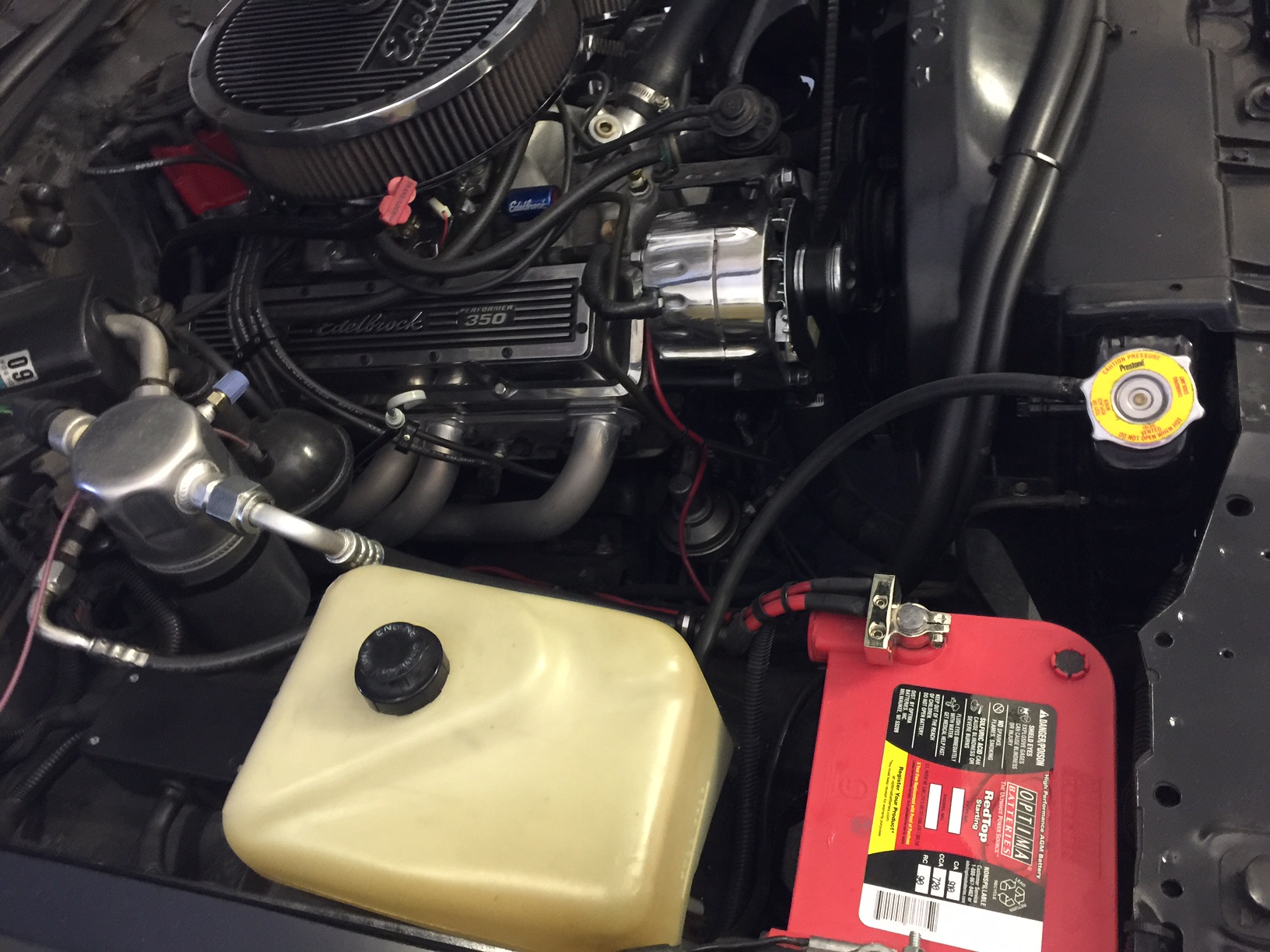 A good shot of the Optima battery, the Powermaster alternator and some of the new plumbing for the upgraded AC. Note the radiator is new but the overflow tank is original. Just to the left of the tank is the housing for the relays of the Painless 75 amp fuse box.
3 / 5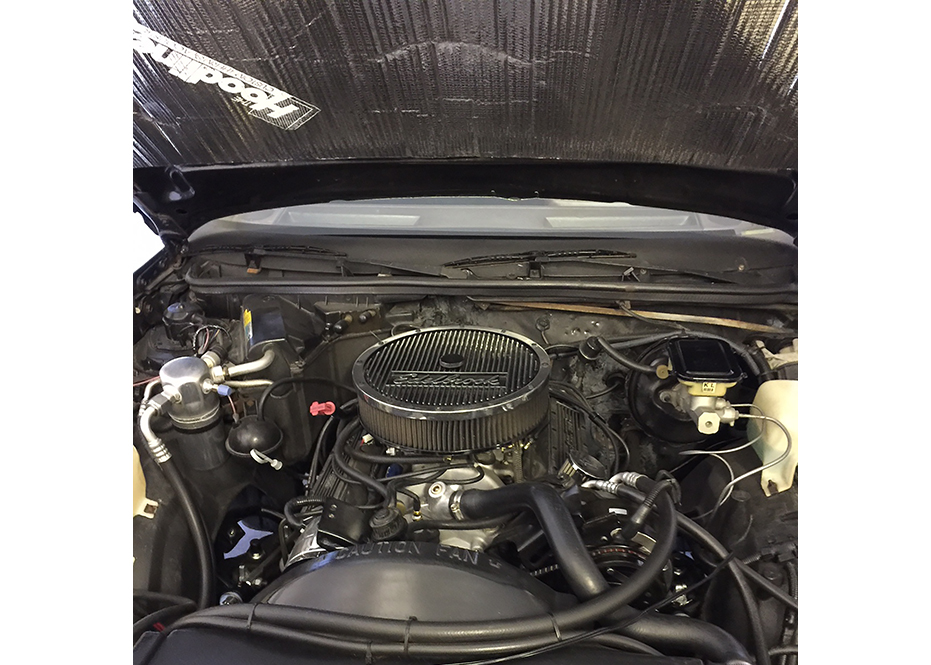 The heater and a/c hoses and a/c wiring harness were originally placed on top the engine, making the engine bay very cluttered. This view shows the heater hoses have been removed, new a/c hoses routed around the engine, and a/c wiring harness routed to the left of engine. In 12 years of living in Arizona the heater has never been turned on.
4 / 5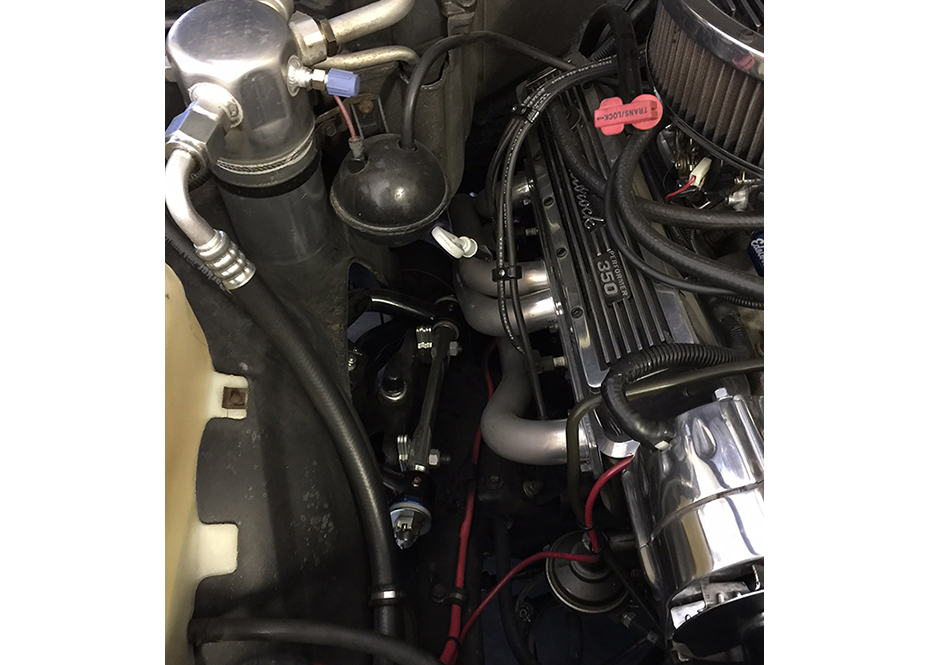 Patriot headers, H8021. Notice the top of the new upper control arm, see suspension upgrades.
5 / 5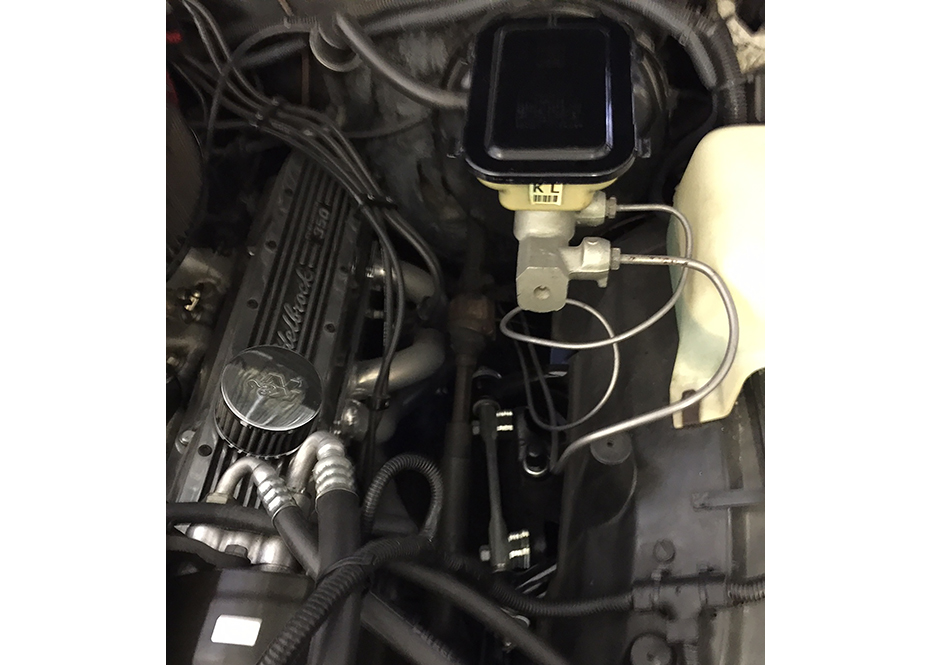 Rerouted new AC hoses, and wiring, to help de-clutter the top of the engine.
❮
❯